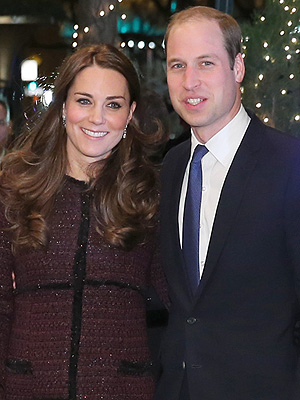 Neilson Barnard/Getty
Lisa Lillien is the author of the popular Hungry Girl website and email newsletter, featuring smart, funny advice on guilt-free eating. She is also the author of ten books, six of which debuted at number one on the New York Times Best Sellers list. Read her PEOPLE.com blog every Monday for slimmed-down celebrity recipes and more.
Read More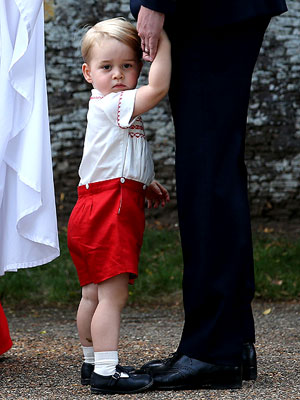 REUTERS/Chris Jackson/Pool/LANDOV
With Prince George's second birthday on Wednesday, there are bound to be lots of sweets in the royal household this week—and we're willing to bet one of them will be these mini treacle tarts.
Read More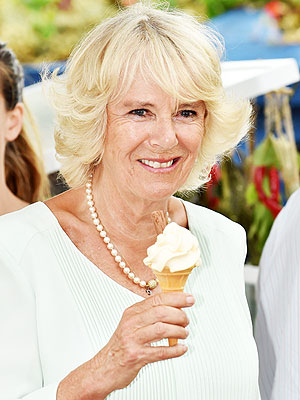 Tim Rooke/Rex USA; Courtesy Clarence House
What to do with all those fabulous flowers after a grand royal party?
Read More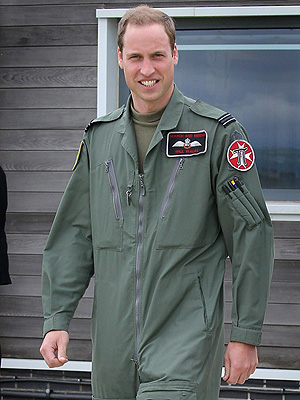 Chris Jackson/Getty
A royal appetite demands to be fed! A chef at Prince William's old airbase, RAF Valley, recently revealed what the former Royal Air Force search-and-rescue pilot preferred to dine on while on the base—and now we have the recipes.
The dishes William craved when he was flying air force helicopters in North Wales for more than three years included a special lamb burger and a beef lasagna.
"He was bit of a lasagna man and didn't like spicy food too much," local chef Gareth Matheson, 31, who is now head chef at a new truckstop Roadking Café, told the Daily Post.
Now, father-of-four Matheson, from Bangor, shared the recipes laden with "local produce" and "flavor of the area" with PEOPLE so you can get a taste of the royal life at home.
Matheson's Lamb Burger
Serves 4-6
1½ lbs. Welsh lamb mince (or your local lamb meat)
1 red onion, finely chopped
2 tbsp. mint sauce
1 garlic clove, finely chopped
2 tbsp. mixed herbs
3 tbsp. paprika
Ground black pepper to taste
4-6 slices of Snowdonia cheese (optional)
4-6 slices of Welsh cured bacon (optional)
1. Preheat oven to 325°F.
2. Place all ingredients into a mixing bowl and mix with hands until all bonded together. Form into patties and bake for 20-30 minutes (depending on size of the patty) or until golden brown and cooked through completely.
3. Serve on a brioche bun with Snowdonia Cheese and Welsh Bacon, if desired.
Matheson's Welsh Beef Lasagna
Serves 6-8
4 tbsp. olive oil
2 celery sticks, finely chopped
1 carrot, finely chopped
1 red onion, finely chopped
1 garlic clove, peeled and crushed
1½ lbs. Welsh Rump mince (or your local beef)
1 cup chopped tomatoes
½ cup beef stock
Salt and black ground pepper to taste
8-10 lasagna sheets
Snowdonia cheese or shredded mozzarella
Sauce:
2 tbsp. butter
3 tbsp. plain flour
2 cups whole milk
1 bay leaf
Pinch nutmeg
1. Preheat oven to 350°F.
2. Heat olive oil in a frying pan over a low heat and fry the celery, carrot and onion until golden.  Add garlic and fry for another 2 minutes. Add the Welsh rump mince and cook until golden brown. Add chopped tomatoes and stock and leave mixture uncovered for an hour on a low heat. Season with salt and pepper to taste.
3. For the Béchamel sauce, melt the butter in a pan. Once melted, slowly add the flour, constantly whisking until a roux is formed. Then, gradually add the milk, nutmeg and bay leaf to the roux, constantly stirring to form a thick white sauce.
4. For the lasagna, add a layer of Béchamel sauce, then the meat, then a sheet of pasta. Continue another 2-3 times before adding the final layer with just pasta and béchamel sauce. Top with cheese and bake for 40-45 minutes until golden brown and completely cooked through.
5. Serve with fresh crisp salad and garlic bread, if desired.
—Simon Perry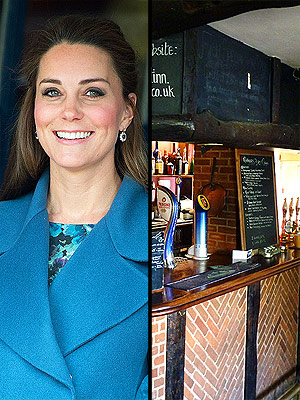 Philip Boucher; Inset: Rex/USA
In a matter of days the eyes of the world will focus on the Lindo Wing of St. Mary's Hospital in London and Princess Kate's new arrival.
Read More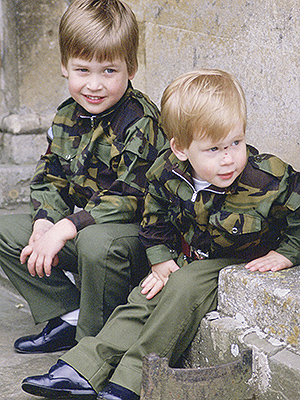 Getty
Despite best efforts on the part of their parents to give Prince George (and his soon-to-arrive younger sibling) an ordinary upbringing, royal children will never truly be like every other kid.
Read More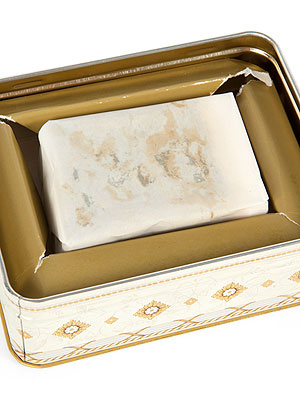 Julien's Auctions; Inset: Chris Jackson/Getty
Now is your chance to own a piece of edible history.
Read More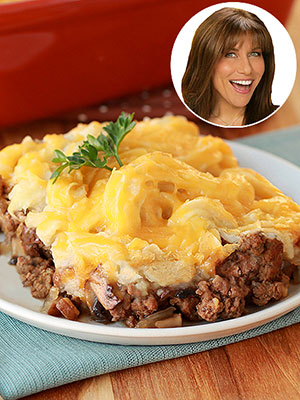 Courtesy Hungry Girl
Lisa Lillien is the author of the popular Hungry Girl website and email newsletter, featuring smart, funny advice on guilt-free eating. She is also the author of nine books, six of which debuted at number one on the New York Times Best Sellers list. Read her PEOPLE.com blog every Monday for slimmed-down celebrity recipes and more.
Read More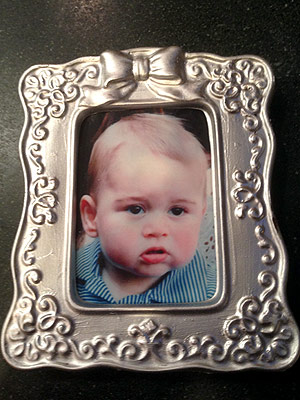 Courtesy Darren McGrady
Few people know the royal family's sweet tooth better than chef Darren McGrady, who worked at Buckingham Palace and Kensington Palace for 15 years before writing Eating Royally: Recipes and Remembrances from a Palace Kitchen.
So what dessert would McGrady dream up to celebrate Prince George's first birthday on July 22?
Read More