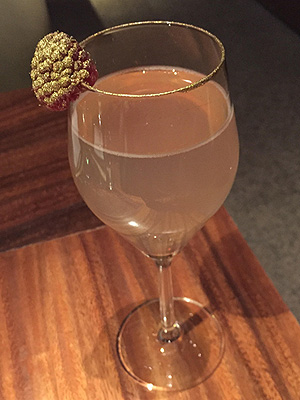 Eric Stringer/Getty; Starbucks
If you're staying in this Valentine's Day and are looking for a romantic drink to mix at home for your sweetheart, try this cocktail from a New York City hot spot that's hosted the likes of Eva Longoria, Kendall Jenner, Selena Gomez and the Jonas Brothers.
Read More
The Institute of Culinary Education is one of the largest culinary schools in the world, offering both professional and recreational programs in New York City. Here, Chef Jenny McCoy of their School of Pastry & Baking Arts gives PEOPLE her recipe for Pink Palmiers.
This Valentine's Day, you can do better than chocolate-dipped strawberries. Impress your sweetheart with a foolproof recipe for romance: a heart-shaped pastry that's easier to make than it looks. At the Institute of Culinary Education, we've reinvented the palmier—or "elephant ear"—with homemade pink sugar for an extra D.I.Y. twist.
RELATED: Single? Married? Dating Yourself? We Have a Valentine's Day Snack for You
Pink Palmiers
Makes about 18 cookies
1 cup sugar
Red food coloring
1 sheet frozen puff pastry, thawed
1 egg white, lightly beaten
1. Place one cup of sugar in a bowl and add a few drops of food coloring. Wearing gloves, rub the food coloring into the sugar using your hands. Continue to add food coloring until you have reached the desired intensity of color.
2. Preheat oven to 350°F. Place puff pastry on cutting board horizontally.
3. Brush the entire surface with a thin layer of egg white. Sprinkle with an even layer of sugar. Fold the left and the right sides of the dough inwards so they meet in the center. Press the dough lightly to adhere the two layers together. Repeat this process.
4. Brush the surface of the dough with egg white again, and sprinkle with sugar. Fold the left column of pastry dough onto the right, like a book. Brush the entire outside surface of the folded dough with egg white and sprinkle with sugar.
5. Using a sharp knife, cut the dough into ¼-inch slices. Lay the slices on a baking sheet lined with parchment paper, leaving 2- to 3-inches of space in between each cookie. Pinch the bottom and gently spread the top portions of the cookie to create a heart shape. Cover with parchment paper and another baking sheet to ensure the cookies stay flat while baking.
6. Bake for 15 to 20 minutes or until the cookies are light golden brown. Remove the top baking sheet and parchment paper and cool until just warm, then transfer cookies to a wire rack to completely cool.
RELATED: Make Kourtney Kardashian's Chocolate Chip Banana Bread Recipe for Valentine's Day
Pro Tips for total success:
1. Be sure to buy all-butter frozen puff pastry. It may be a bit more expensive, but it's well worth the flavor and light, flaky texture.
2. Frozen puff pastry thaws quickly, so remove it from the freezer about 10 minutes before you are ready to assemble the cookies. Folding it while still cold makes it easier to handle.
3. Brushing egg white over your dough ensures the sugar stays in place during folding.
4. Spice things up by adding ground cinnamon or a vanilla bean to your pink sugar.
5. Transfer your cookies to a cooling rack while they are still a bit warm. If you let them cool entirely, the caramelized sugar will cause the cookies to stick to the paper.
6. This is a great make-ahead cookie recipe. Simply assemble the cookies, slice, shape and freeze. They can go directly from the freezer into the oven when you are ready to bake.
For more more information about ICE's Pastry & Baking Arts program or to sign up for recreational classes, visit their site.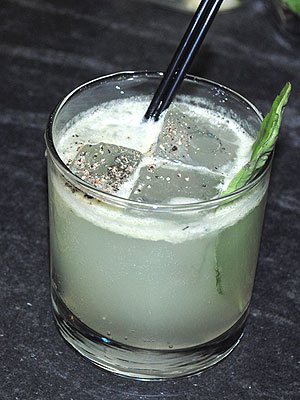 Courtesy Alex Guarnaschelli; Inset:Getty
Alex Guarnaschelli is an Iron Chef, Food Network celebrity chef, author of Old-School Comfort Food and the executive chef at New York City's Butter restaurants. Read her PEOPLE.com blog every Tuesday to get her professional cooking tips, family-favorite recipes and personal stories of working in front of the camera and behind the kitchen doors. Follow her on Twitter at @guarnaschelli.
Read More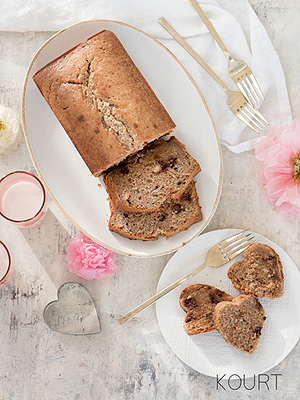 Ivan Solis for Kourtney Kardashian; Inset: Getty
Kourtney Kardashian is a famously healthy eater (with a banging breakup body to prove it), but that won't stop her from indulging on February 14.
Read More

If your vision of Mardi Gras is stumbling down Bourbon Street in a hoard of strangers stepping in very questionable puddles, you are only partially correct.
Read More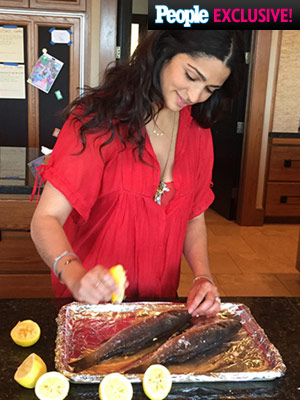 Courtesy Camila Alves
Our lifestyle blogger Camila Alves is getting you ready for the most romantic night of the year. She shares a Valentine's recipe that is not only easy-to-make, but is also a beautiful dish.  For more tips and recipes from Camila, check out her website WomanOfToday.com and follow her on Twitter at @iamcamilaalves, Facebook at iamcamilaalves and Instagram at iamcamilaalves!
Read More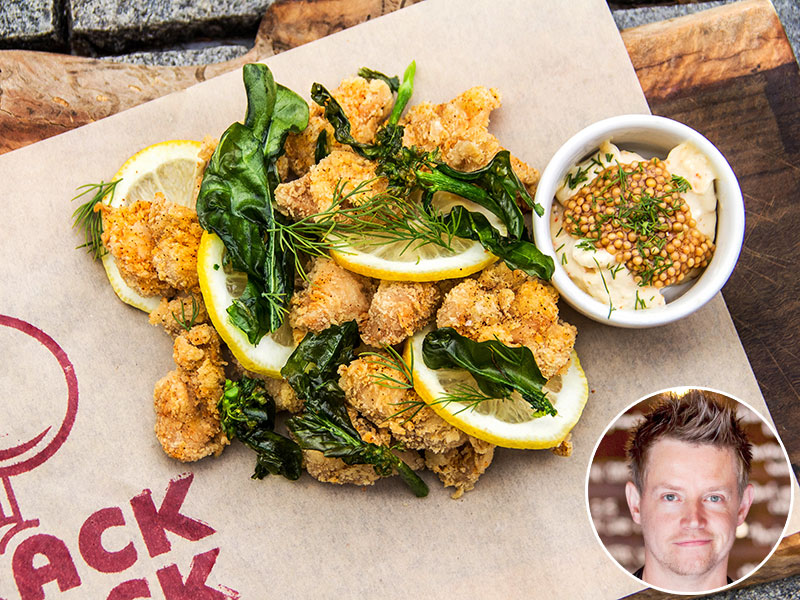 The Crack Shack; Richard Blais
To celebrate Super Bowl 50, we've partnered with Taste of the NFL and their chef partners all season long. The charity helps to raise awareness and funds via the season-long Kick Hunger Challenge. For more information or to donate to your favorite team's city, visit their website, and be sure to check PEOPLE.com every Thursday for a new game day recipe from your favorite celebrity chefs. Here, Chef Richard Blais gives us his recipe for fried chicken "oysters" from his San Diego eatery The Crack Shack. Follow him on twitter @RichardBlais. 
I love this dish because it's creative but also familiar. The brine and tartar sauce kind of trick you into thinking you are having seafood, but at the end of the day they are a nice upgrade on fried chicken wings — football's favorite tailgate food. But when you are watching a good game, who's got time for bones?
Read More
Looking for an easy football-shaped food to serve at your Super Bowl party? Look no further.
These chocolate-covered strawberries require only three ingredients and are extremely adorable. Okay, maybe adorable isn't the quality you're looking for in a Super Bowl snack, but regardless…they'll be a hit.
Just dip your fruit into melted milk chocolate then pipe on melted white chocolate to make the laces…and that's it! Check out the video above to see how it's done and get the full recipe over at SouthernLiving.com. Happy Super Bowl!
(And if you're still not sold, we've got plenty of other football-shaped snack options for you to choose from).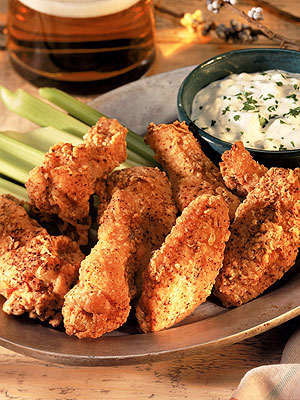 Susan Marie Andersson/Getty
Before you place an order for food delivery on Super Bowl Sunday after coming to the conclusion that your once-prized cheese dip has grown lackluster or your fully loaded nachos can't seem to match up to your sister's, consider these foolproof recipes—which have garnered a ravenous fan base this past week.
Read More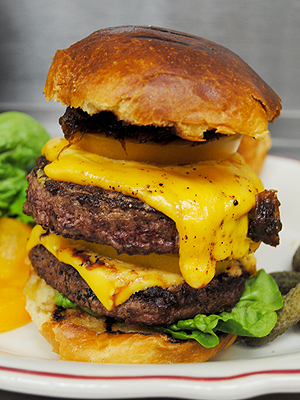 Courtesy Alex Guarnaschelli
Alex Guarnaschelli is an Iron Chef, Food Network celebrity chef, author of Old-School Comfort Food and the executive chef at New York City's Butter restaurants. Read her PEOPLE.com blog every Tuesday to get her professional cooking tips, family-favorite recipes and personal stories of working in front of the camera and behind the kitchen doors. Follow her on Twitter at @guarnaschelli.
Read More