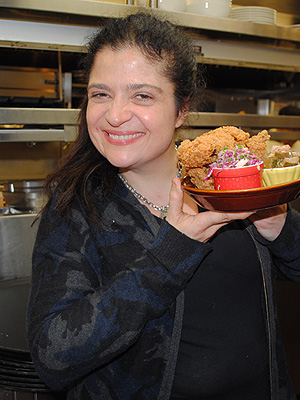 Alex Guarnaschelli
Alex Guarnaschelli is an Iron Chef, Food Network celebrity chef, author of Old-School Comfort Food and the executive chef at New York City's Butter restaurants. Read her PEOPLE.com blog every Tuesday to get her professional cooking tips, family-favorite recipes and personal stories of working in front of the camera and behind the kitchen doors. Follow her on Twitter at @guarnaschelli.
Read More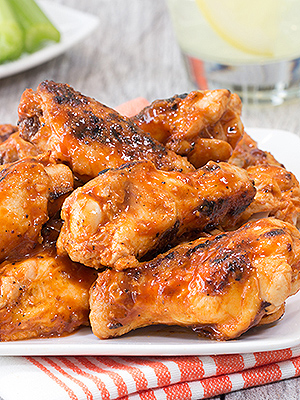 Courtesy Lisa Lillien
Lisa Lillien is the author of the popular Hungry Girl website and email newsletter, featuring smart, funny advice on guilt-free eating. She is also the author of eleven books, six of which debuted at number one on the New York Times Best Sellers list. Read her PEOPLE.com blog every Monday for slimmed-down celebrity recipes and more.
Thinking of ordering hot wings for your Memorial Day party? You can do so much better. I'm talking insanely delicious restaurant-style wings that require no deep-frying (or high calorie and fat counts). Fire up the grill, because that's all you'll need to cook these – and everything tastes better grilled!
RELATED: Hungry Girl: 4 Easy Food Hacks to Save Your Summer BBQ
Marinating the wings in yogurt makes the meat tender and flavorful, and the combination of BBQ sauce and Frank's RedHot creates the perfect finger-licking sauce. The only downside? Your pals are gonna gobble these up fast. Better set some aside for yourself before you serve 'em up!
'Til next time… Chew the right thing!
RELATED: Hungry Girl: The New, Diet-Friendly Fast Food Items You Need To Know About
Hungry Girl's BBQ Buffalo Wings
Serves: 6
¼ cup fat-free plain yogurt
3 tbsp. Frank's RedHot Original Cayenne Pepper Sauce
9 chicken wings, tips removed, drumettes and flats separated (see HG tips below)
¼ cup BBQ sauce (with 45 calories or less per 2-tbsp. serving)
1 tsp. crushed garlic
1. In a large sealable container or bag, thoroughly mix yogurt with 1 tbsp. Frank's RedHot. Add chicken wings, and stir to coat. Cover and refrigerate for 1 hour.
2. Meanwhile, in a small bowl, combine BBQ sauce with remaining 2 tbsp. Frank's RedHot. Add garlic, and mix well. Transfer half of the sauce to a large bowl, and reserve for tossing the cooked wings.
3. Bring a grill sprayed with nonstick spray to medium heat. Grill wings for 5 minutes with the grill cover down.
4. Brush the tops of the wings with half of the sauce in the small bowl. Flip wings, and brush the other sides with remaining sauce from that bowl. With the grill cover down, cook 5 – 7 minutes, or until chicken is cooked through and slightly blackened.
5. Place wings in the large bowl with the remaining sauce, and toss to coat.
HG Tips: To remove the tips, pull them apart from the flats, making a "V" shape; then cut directly into the center of the "V." To separate the wings, pull them apart so the tendon separates, and cut parallel to the drumette right at the tendon. When in doubt, ask the butcher to separate them for you!
Active time: 10 minutes
Cook time: 15 minutes
Nutritional Information: ⅙ th of recipe (3 pieces): 214 calories, 13g total fat (3.5g sat fat), 493mg sodium, 4g carbs, 0g fiber, 3g sugars, 18.5g protein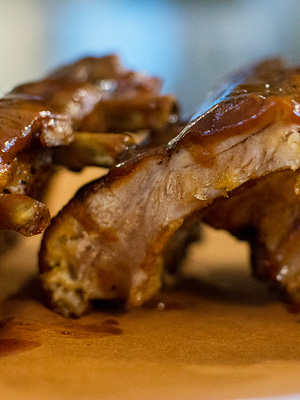 Institute of Culinary Education
The Institute of Culinary Education is one of the largest culinary schools in the world, offering both professional and recreational programs in New York City. Here, chef James Briscione, director of culinary development of their School of Culinary Arts, gives PEOPLE his insight into how to get perfect grilled ribs, every single time—just in time for Memorial Day!
Read More

Marissa Hermer
Marissa Hermer is cooking up something big!
Read More
Chicken…for dessert? Sure, let's do it!

Courtesy Sally McKenney Quinn; Inset: Jen Woodruff
Baking enthusiast Sally McKenney Quinn is the author of the popular blog and cookbook Sally's Baking Addiction as well as a food blogger for PEOPLE.com. Check back each month for her latest easy-to-follow recipes! You can order her new cookbook, Sally's Candy Addiction, here. Warning: Don't read when hungry.
I'm excited about these scones! Not only are they perfectly pink (common, but how can you not smile?!), but they're FULL of fresh fruit. We're in full strawberry season swing and breakfast couldn't be happier.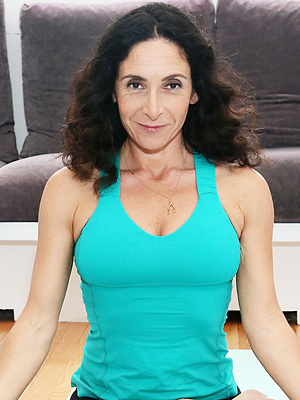 Astrid Stawiarz/Getty
Mandy Ingber is a celebrity fitness and wellness expert whose 20 years of teaching experience have attracted such clients as Jennifer Aniston, Kate Beckinsale, Helen Hunt, Ricki Lake, Jennifer Lawrence, Jennifer Meyer and Brooke Shields. She is the New York Times best-selling author of Yogalosophy: 28 Days to the Ultimate Mind-Body Makeover, and creator of the yoga-hybrid DVD Yogalosophy. Her new book Yogalosophy for Inner Strength: 12 Weeks to Heal Your Heart and Embrace Joy is out now. Follow her on Twitter, Facebook, Instagram and YouTube.

Read More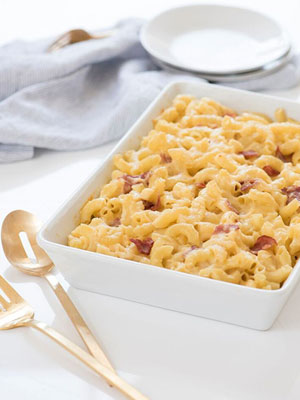 Photography by Ivan Solis for Kourtney Kardashian; Getty
Known for following a healthy, organic diet (you know, with the occasional Kit Kat thrown in for good measure), Kourtney Kardashian appreciates the "perfect comfort food" that is macaroni and cheese.
Read More
Bill & Giuliana Rancic's Chicken Skewers 
10 large (6- to 8-in.) rosemary branches
¼ cup extra-virgin olive oil
2 tsp. dried oregano
1 tsp. sea salt
½ tsp. crushed red pepper
2 lbs. boneless, skinless chicken breasts, cut in 1-in. cubes
Fresh lemon juice, extra-virgin olive oil, dried oregano
Lemon wedges for garnish
1. Remove the bottom ⅓ of rosemary leaves from each branch and chop leaves. Set aside chopped rosemary and branches.
2. Whisk together olive oil, salt, red pepper and chopped rosemary in a large bowl. Toss chicken in olive oil mixture; cover, chill 3 hours.
3. Preheat grill to 350° to 400° (medium-high heat). Remove chicken from marinade. Thread chicken evenly onto rosemary branches. Grill, covered, on lightly oiled rack over medium-high heat, 10 minutes or until done, turning after 5 minutes. Sprinkle with lemon juice, olive oil and oregano. Garnish with lemon wedges.
Makes 6 servings
Clinton Kelly's Grasshopper Ice Cream Sandwiches
¾ cup all-purpose flour
¼ cup unsweetened cocoa powder
½ tsp. baking soda
½ tsp. baking powder Pinch of salt
½ stick unsalted butter, room temperature
¼ cup sugar
¼ cup light brown sugar
1 egg
1 tsp. vanilla extract
½ cup buttermilk
1 pt. mint chocolate chip ice cream
1. Preheat oven to 350°. Line 2 baking sheets with parchment paper, set aside.
2. In a medium bowl, whisk together the flour, cocoa powder, baking soda, baking powder and salt.
3. Using a stand mixer, beat together the butter and both sugars on medium-high speed, about 2 minutes. Add the egg and vanilla and continue to cream for another minute until light and fluffy. Alternating, mix in a third of the flour mixture, followed by half of the buttermilk, thoroughly combining the ingredients between each step. Scrape down the sides of the bowl and repeat, beginning and ending with flour.
4. Drop 24 (2-tbsp.-size) scoops of batter onto the parchment-lined baking sheets, spacing the scoops about 1 in. apart.
5. Bake for 12 to 14 minutes until the tops are puffed and spring back when touched. Let cool for 5 minutes on the trays before transferring to a rack to cool completely.
6. Once cooled, spread a heaping tablespoon of ice cream on flat side of 12 cookies and top with remaining cookies. Place them in freezer for at least 1 hour before serving.
Makes: 12 pies
Prep time: 25 minutes, plus cooling and freezing
Cook time: 15 minutes