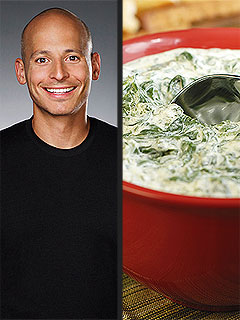 Nicole Branan/Getty; Courtesy Harley Pasternak
Harley Pasternak is a celebrity trainer and nutrition expert who has worked with stars from Halle Berry and Lady Gaga to Robert Pattinson and Robert Downey Jr. He's also a New York Times best-selling author, with titles including The Body Reset Diet and The 5-Factor Diet. His new book 5 Pounds hits shelves in March 2015. Tweet him @harleypasternak.
Read More
Photo Courtesy Mario Batali
Blanching the Brussels sprouts first helps tenderize them and bring out their flavor.
Brussels Sprouts with Pecorino 
Submitted by Mario Batali for Feeding America's 5-Ingredient Dinner Challenge
Originally published in Molto Batali: Simple Family Meals from My Home to Yours
Serves 8 to 10
2 tbsp. salt
2 lbs. Brussels sprouts, any tough or discolored outer leaves removed
¼ cup extra virgin olive oil
2 tsp. finely chopped fresh thyme leaves
4 oz. Pecorino Romano, cut into quarter-inch cubes
Freshly ground black pepper, to taste
1. Bring 8 quarts of water to a boil in a pasta pot. Set up an ice bath nearby.
2. When the water comes to a boil, add 2 tablespoons salt. Drop the Brussels sprouts into the boiling water and when the water returns to the boil, cook for 3 minutes. Then drain the Brussels sprouts and plunge them into the ice bath. Once they have cooled, drain, trim off the tough ends, and cut them in half lengthwise.
3. In a 14-inch sauté pan, heat the oil over medium heat. Add the thyme leaves and cook until they are crispy, 2 to 3 minutes. Carefully add the Brussels sprouts to the pan (they will cause a spattering ruckus), and cook over medium heat until they are tender and starting the brown, 7 to 10 minutes.
4. Add the pecorino cubes and cook, stirring gently, until the cheese starts to melt around the edges, about 3 minutes. Season with black pepper and serve immediately.
Photo Courtesy Feeding America
Easy-dinner guru Ray calls this recipe "maybe even better than a Margherita pizza," so you know it's bound to be delicious.
Pizzette-Style Chicken Paillard
By Rachael Ray for Feeding America's 5-Ingredient Dinner Challenge
Serves 4

4 boneless, skinless chicken breasts (6 to 8 ounces each)
1 tablespoon olive oil, plus more for drizzling
Salt and pepper
2 cloves garlic, thinly sliced
1 ½ pints grape or cherry tomatoes, halved
A fat handful of fresh basil leaves, torn into pieces
1 pound fresh mozzarella, very thinly sliced or shredded on the large holes of a box grater
1. Butterfly and pound the chicken breasts into cutlets. Drizzle with extra-virgin olive oil and season with salt and pepper.
2. In a large skillet with a lid, heat 1 tablespoon extra-virgin olive oil (1 turn of the pan) over medium- high heat. Add the garlic and stir a minute. Add the tomatoes, season with salt, cover and cook to soften the tomatoes, 8 to 10 minutes, shaking the pan occasionally. Stir in the basil to wilt.
3. Preheat the broiler. Also preheat a large griddle pan, grill pan or skillet over medium-high heat. Cook the chicken for a few minutes on each side, then transfer to a baking sheet lined with a rack. Treating the chicken like a small pizza crust, spread with sauce and top with mozzarella. Broil to brown and melt the cheese.
Photo Courtesy Feeding America
Here's a meat-cooking tip from Iron Chef Alex Guarnaschelli: "I am a firm believer in getting a good sear on the steak but also in turning the meat a few times to move the blood back and forth from one side to another. I like to call it 'internal basting,'" she says. When prepping the broccoli, Guarnaschelli likes to leave some of the stem on to absorb the flavor. And to prevent the steak from cooling down too quickly, she serves the meat and veggies on separate platters.
Seared Hanger Steak with Marinated Broccoli 
Created by Alex Guarnaschelli for Feeding America's 5-Ingredient Dinner Challenge
Serves 4

2 medium heads broccoli, with stems (about 1 ¼ pounds total)
Kosher salt
½ cup Balsamic-Raspberry Vinaigrette (recipe below)
2 tablespoons canola oil
2 pounds hanger steak, trimmed of any sinew
Black pepper
1. Cut the broccoli lengthwise into smaller pieces. In a large pot, bring 4 quarts water to a boil. Stir in a handful of salt. You want the water to taste like seawater. When it comes back to a boil, plunge the broccoli into the water and cook for 2 to 3 minutes, stirring from time to time. Drain the broccoli on a kitchen towel. Arrange the spears on a platter and drizzle them liberally with the balsamic vinaigrette. Refrigerate the platter.
2. Cook the steak: Heat a large cast-iron skillet over high heat. Add the oil. Season the steak on all sides with salt and pepper. When the pan begins to smoke lightly, use a pair of metal tongs to gingerly place the steak in the hot oil. Cook to medium-rare, 5 to 6 minutes on each side. The total cooking time will be 10 to 12 minutes for medium rare (or an internal temperature of 130°F. Remove the steak and allow it to rest on a cutting board for 10 minutes.
3. Serve the steak: Slice the steak against the natural grain (or lines) in the meat. This will make the meat more tender for chewing. Taste for seasoning. Arrange it on its own platter. Serve the broccoli straight from the refrigerator, tossing it to recoat with the dressing.
Balsamic-Raspberry Vinaigrette
Makes 3 cups
¾ cup balsamic vinegar
⅓ cup raspberry vinegar
¼ cup Dijon mustard
1 tablespoon superfine sugar
1 tablespoon kosher salt
1 teaspoon ground black pepper
1 cup extra-virgin olive oil
1 cup canola oil
In a large bowl, whisk together the balsamic vinegar, raspberry vinegar, mustard, sugar, salt, and pepper. Whisk by hand until well blended and then slowly drizzle in the olive and canola oils, whisking constantly, to make an emulsified vinaigrette.
Cook's note: This dressing will keep, covered in the fridge, for up to 3 weeks. Just shake vigorously before using. If it separates, blend it for a minute with a splash of cold water.
Photo Courtesy Feeding America
This simple, classic potato recipe will quickly become part of your dinner repertoire.
Crispy Roasted Potatoes 
Created by Curtis Stone for Feeding America's 5-Ingredient Dinner Challenge
Serves 6

8 medium russet potatoes (about 6 ounces each), peeled
⅓ cup olive oil
5 garlic cloves, skin on
2 tablespoons fresh thyme leaves
1 teaspoon coarsely chopped fresh parsley, for garnish
1. Place rack to lowest position in oven then place heavy large baking sheet on rack and preheat oven to 425°F.
2. Cut potatoes in half lengthwise, then cut each piece in half crosswise and on a sharp bias. In a large bowl, toss potatoes with oil, garlic, and thyme and season with salt and pepper.
3. Using oven mitts, remove hot baking sheet from oven and arrange potatoes cut side down and in single layer on baking sheet, scraping all of oil mixture over potatoes.
4. Return pan to lowest rack in oven and roast potatoes until they are crisp and dark golden brown, turning as needed, about 55 minutes.
5. Garnish with parsley and serve.
Photo Courtesy Feeding America
These simple savory pancakes prove that you can't go wrong with breakfast for dinner.
Ricotta Pancakes
Created by Gabriele Corcos and Debi Mazar for Feeding America's 5-Ingredient Dinner Challenge
Serves 4

4 farm-fresh large eggs, separated
1 ½ cups ricotta cheese
1 tbsp. sugar
½ lemon, zested
½ cup all-purpose flour
pinch Kosher salt
butter, for griddle
1. Heat a nonstick griddle to medium-high heat.
2. Mix together the yolks with ricotta, sugar, lemon zest, a pinch of salt, and flour in a large bowl until thoroughly combined.
3. Beat egg whites in a separate bowl until stiff. Fold into the ricotta mixture.
4. Spread butter on the hot pancake griddle.
5. Using a half-cup measure, ladle pancakes onto griddle and cook for about two minutes per side. Keep warm in a 200F oven before serving.
Photo Courtesy Feeding America
To enhance the beans' flavor without overpowering it, The Chew host uses only basil, lemon and garlic.
Roasted Green Beans with Basil
Created by Carla Hall for Feeding America's 5-Ingredient Dinner Challenge
Serves 4

1 lb. green beans, trimmed
8 garlic cloves, in skins, ends trimmed
3 tbsp. extra-virgin olive oil
1 small onion, cut into quarter-inch-thick half-moons
Kosher salt
¼ cup sliced fresh basil leaves
1 tsp. fresh lemon juice
1. Preheat the oven to 450F.
2. Toss the green beans and garlic cloves with 2 tablespoons oil on a half sheet pan. Arrange in a single layer on one side of the pan. Arrange the onion slices on the other side of the pan in a single layer and rub with the remaining tablespoon of oil. Sprinkle a half-teaspoon of salt over all the ingredients.
3. Roast until the green beans are browned and tender, about 25 minutes. Squeeze the garlic out of their skins into a large bowl. Mash the garlic, then add the green beans, onions, basil, and one-quarter teaspoon of salt. Toss well, then toss in the lemon juice. Serve immediately.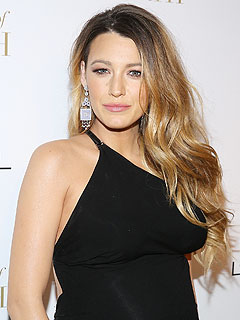 Rob Kim/Getty
Looks like someone is nesting!
Vegetable sides tend to get a bad rap around the holidays — who gets excited about greens when stuffing and mashed potatoes are around? But this recipe changes everything.
Read More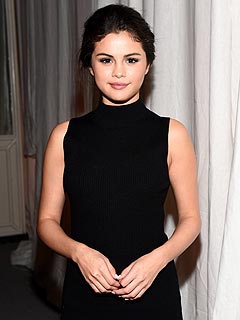 Michael Buckner/Getty
Selena Gomez is giving us serious weekend envy.
Read More