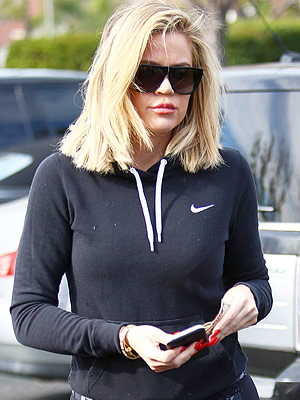 AKM-GSI
Khloé Kardashian is demonstrating exactly how she works out her most famous asset.
The secret to a defined derriere? According to Kardashian, 31, it's squats.
In her latest Khlo-Fit video, "The One Exercise You Need to Boost Your Booty," the reality star holds a squatting position on a Bosu ball. The ball creates instability and makes the move more challenging.
"Your core is going to fire and your legs are going to recruit different muscle firing patterns to stabilize your position, which makes the muscles more efficient," Kardashian's trainer Gunnar Peterson explains.
If you don't have a Bosu ball, Peterson says you can use stacked towels, a pillow or an air mattress to stand on while squatting.
"I can do it on anything that's going to give me instability, and it will challenge me that way," he says.
Peterson also demonstrates how to do the Kocktails with Khloé host's slide-board ab workout at home. Cookie sheets on a carpet achieve the same gliding effect, so to do Kardashian's move, place your hands on the sheets while down on all fours, and slide your upper body in and out.
"The key is on the way back, not to drop the hips and butt back so you disengage," says Peterson.
Kardashian says her workouts help keep her on track – both mentally and physically.
"I definitely think the physical and the mental go hand in hand," the newly single star told PEOPLE last month. "I feel so good in the gym that it [affects] the rest of my day. It's a healthy addiction. It's like buying your sanity!"
—Gabrielle Olya, @GabyOlya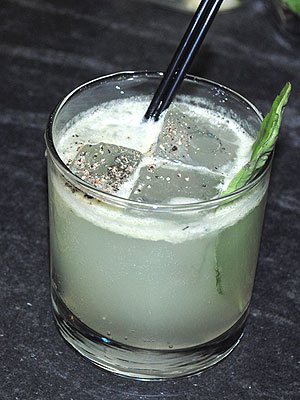 Courtesy Alex Guarnaschelli; Inset:Getty
Alex Guarnaschelli is an Iron Chef, Food Network celebrity chef, author of Old-School Comfort Food and the executive chef at New York City's Butter restaurants. Read her PEOPLE.com blog every Tuesday to get her professional cooking tips, family-favorite recipes and personal stories of working in front of the camera and behind the kitchen doors. Follow her on Twitter at @guarnaschelli.
Read More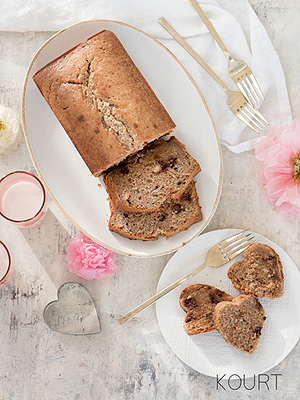 Ivan Solis for Kourtney Kardashian; Inset: Getty
Kourtney Kardashian is a famously healthy eater (with a banging breakup body to prove it), but that won't stop her from indulging on February 14.
Read More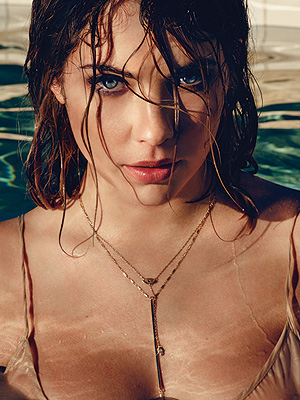 Health Magazine
Ashley Benson has been told she's too overweight for certain roles – even though she's a size 2.
Read More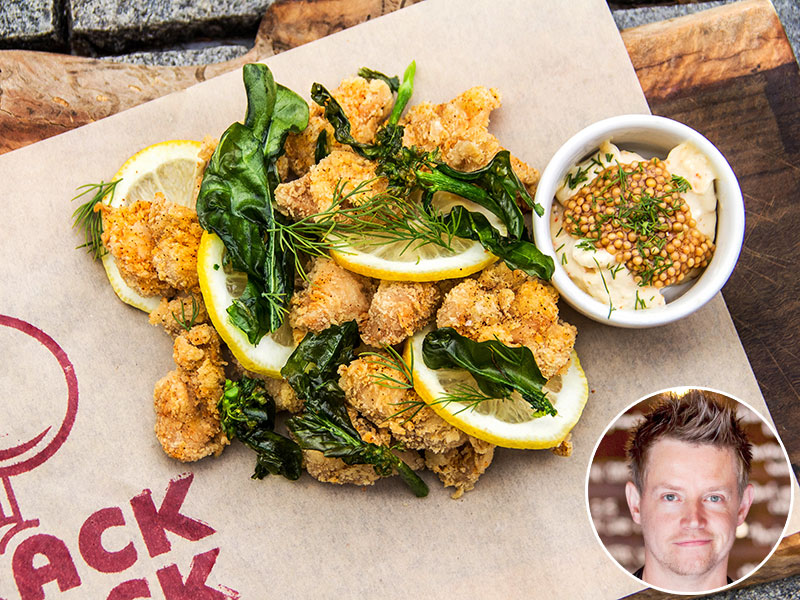 The Crack Shack; Richard Blais
To celebrate Super Bowl 50, we've partnered with Taste of the NFL and their chef partners all season long. The charity helps to raise awareness and funds via the season-long Kick Hunger Challenge. For more information or to donate to your favorite team's city, visit their website, and be sure to check PEOPLE.com every Thursday for a new game day recipe from your favorite celebrity chefs. Here, Chef Richard Blais gives us his recipe for fried chicken "oysters" from his San Diego eatery The Crack Shack. Follow him on twitter @RichardBlais. 
I love this dish because it's creative but also familiar. The brine and tartar sauce kind of trick you into thinking you are having seafood, but at the end of the day they are a nice upgrade on fried chicken wings — football's favorite tailgate food. But when you are watching a good game, who's got time for bones?
Read More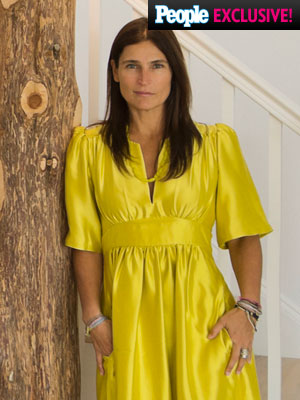 Novogratz
Bob and Cortney Novogratz are a design duo—and parents to seven children—who recently bought a 1920s-era castle in the Hollywood Hills. Check back regularly on PEOPLE.com as they blog about the rewards, risks, messes, and successes of the project, giving their expert tips and tricks for home renovation. You can follow them on Twitter at @TheNovogratz.
We're self-taught designers, and we're true believers that good design doesn't follow rules. Lucky for us and for you, 2016 is all about breaking design rules. Case in point: the two Pantone colors of the year, Rose Quartz and Serenity. Anything goes.
Read More

Roger Davies/Architectural Digest
With the help of interior designer Martyn Lawrence Bullard, sisters Khloé and Kourtney Kardashian transformed their neighboring Calabasas homes into oases of glamour.
Read More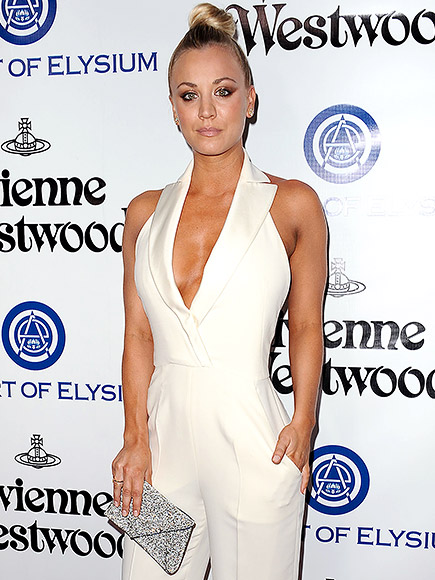 Jason LaVeris/FilmMagic
Kaley Cuoco has taken her love for horses to a whole new level—by incorporating them into her home décor.
Read More

Roger Davies/Architectural Digest
They may share a sarcastic sense of humor and tens of millions of Twitter followers, but when it comes to the décor of their neighboring Calabasas homes, Kourtney and Khloé Kardashian have decidedly disparate tastes.
Read More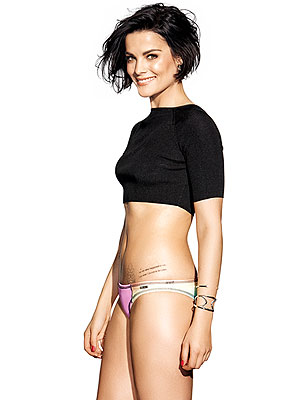 Arthur Belebeau/SHAPE Magazine
When Jaimie Alexander had to tone up to play a warrior goddess in Thor, she took up boxing with her costar Chris Hemsworth.
Read More