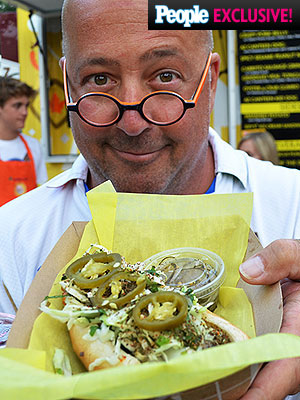 Andrew Zimmern
To celebrate Super Bowl 50, we've partnered with Taste of the NFL and their chef partners all season long. The charity helps to raise awareness and funds via the season-long Kick Hunger Challenge. For more information or to donate to your favorite team's city, visit their website, and be sure to check PEOPLE.com every Thursday for a new game day recipe from your favorite celebrity chefs.
Whether you're at the game or at home on the couch, this one-pot meal is fantastic football food.
Read More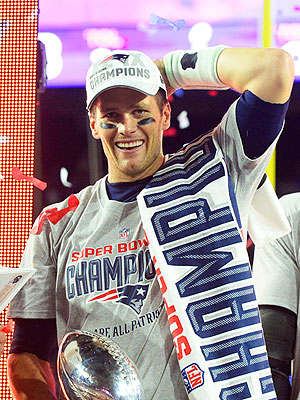 John Moore/Getty
Tom Brady proves once again he is the pancake master!
Read More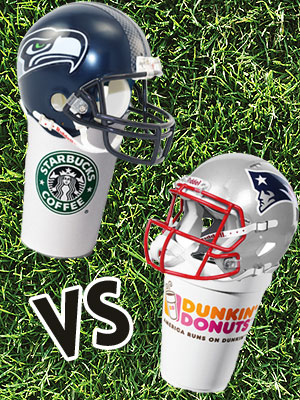 Photo Illustration by Linzi Silverman; Photos Provided by Getty
Welcome to the Super Bowl of coffee.
Read More
Every dessert should involve a beer bucket full of ice cream.
Read More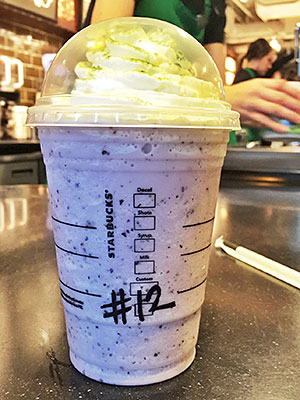 Courtesy Starbucks
It's about that time to feast on the usual array of Super Bowl treats: dips, wings — and Frappuccinos?
Read More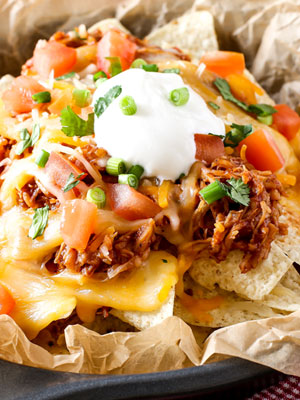 Sally McKenney Quinn; Inset: Sharon Talbott
Baking addict Sally McKenney Quinn is the author of the popular blog and cookbook Sally's Baking Addiction as well as PEOPLE.com's newest blogger. Check back each month for her latest easy-to-follow recipes! Warning: Don't read when hungry. 
Read More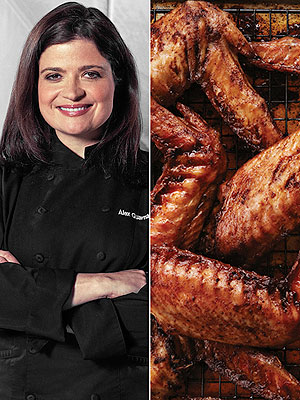 Courtesy Alex Guarnaschelli
Alex Guarnaschelli is an Iron Chef, Food Network celebrity chef, author of Old-School Comfort Food and the executive chef at New York City's Butter restaurants. Read her PEOPLE.com blog every Tuesday to get her professional cooking tips, family-favorite recipes and personal stories of working in front of the camera and behind the kitchen doors. Follow her on Twitter at @guarnaschelli.
Read More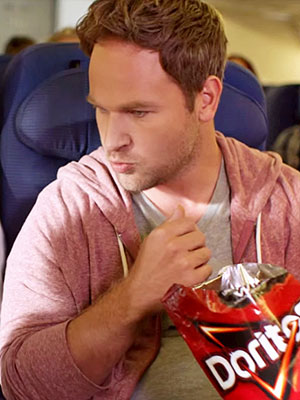 It's hard to compete with that super-cute Budweiser puppy, but at Sunday's Super Bowl, Doritos is hoping to try.
Read More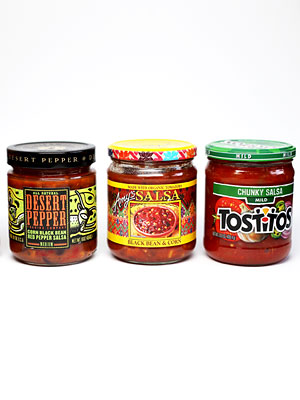 Katie Kauss
Super Bowl Sunday is synonymous with pigging out. While players in peak physical condition battle to take home football's most coveted prize, we delightfully dig into dips, wings, and assorted fried foods with abandon.
Read More