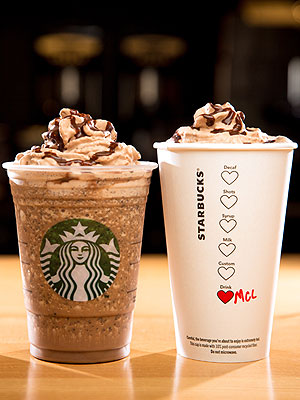 Joshua Trujillo/Starbucks
Be still, our hearts! Starbucks continues to win us over: First, with its newly minted secret menu additions and, now, the coffee company is celebrating Valentine's Day early with the arrival of three new coffee beverages.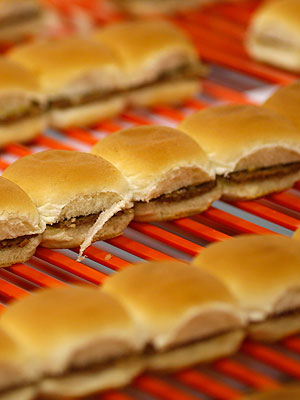 Luke Sharrett/Bloomberg/Getty
Nothing says "romance" like a sack of onion rings.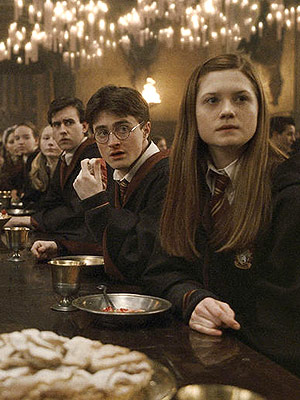 Courtesy Warner Bros.
Whether you're single, or in a relationship, or single but in a relationship with Harry Potter, you need to get yourself to the U.K.'s Harry Potter World for a Valentine's Day extravaganza.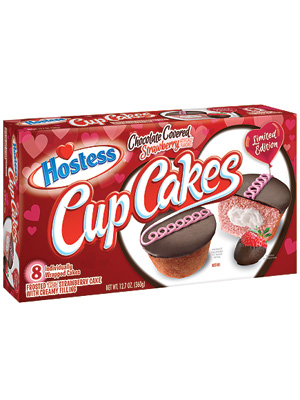 Hostess
Now this is what we call romance.
Read More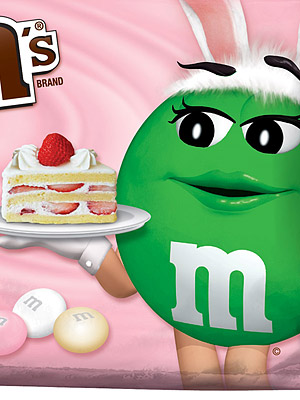 Mars Chocolate
Forget romantic, candlelit dinners, bouquets of roses and pink stuffed animals. Everyone knows that Valentine's Day is really all about the candy.
Read More
Parents know Valentine's Day isn't just about candlelit dinners and chocolate — kids want to join in on the fun, too.
If you're looking for a way to celebrate the holiday with your little ones (or are simply looking for a last-minute gift idea!), you've come to the right place.
In an exclusive video for PEOPLE, Amanda Kingloff, crafting expert and author of Project Kid: 100 Ingenious Crafts for Family Fun, turns nail polish, wire and wooden spools into festive mini flower arrangements.
And to help her prove you don't have to be an expert to make them, actress Laura Marano, who stars in the new Disney Channel movie Bad Hair Day, (premiering Friday, Feb. 13 at 8/7c ) is her eager crafting volunteer.
Watch the video or follow the instructions below to share a little love this Feb. 14.
What you'll need:
Nail polish
24-gauge wire
Wire cutters and pliers
Styrofoam block
Green washi tape
Wooden spools
Heart stickers (optional)
1. Cut a 4-inch piece of wire. Wrap the end of the wire around your pointer finger, making a loop, and twist short end of wire around the long stem. (If your fingers are very small, wrap the end of wire around a thick marker or highlighter.) Repeat 5 times.
2. Squeeze the loops a little so that the width of the loop (soon to be your flower petal) is no wider than about ½-inch.
3. Shake up the nail polish first, then remove the brush without brushing it against the opening of the bottle, leaving the brush full of polish.
4. Lay the brush horizontally and brush it over the wire loop until it fills in with polish. Push the other end into the Styrofoam block to dry. (It's best to insert it horizontally into block so that the nail enamel dries flat and even within the loop.) Let these dry completely.
5. Once your petals are dry, hold the five of them together between your fingers, with the petals lined up. Wrap a small piece of tape around the base of the petals to secure them together.
6. Tear off a longer piece of tape and wrap it down the stem.
7. Insert stems into spools to make mini flower arrangements. Decorate the spools with heart stickers (optional).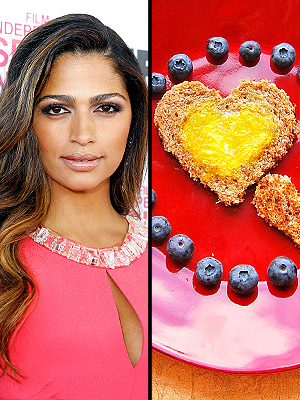 Jeff Vespa/WireImage; Courtesy Camila Alves
Our new lifestyle blogger Camila Alves shares fun yet health-conscious Valentine's Day gift ideas for kids as well as colorful and creative breakfast recipes that are full of love.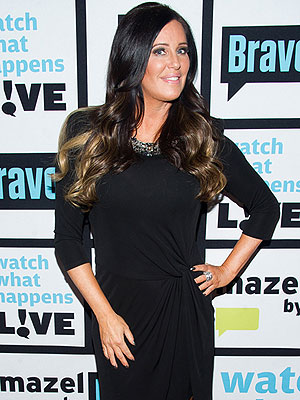 Charles Sykes/Bravo/NBCU Photo Bank/Getty
Patti Stanger made a career out of finding love — so it's safe to say the Millionaire Matchmaker star is a bit of an expert when it comes to Valentine's Day.
Read More