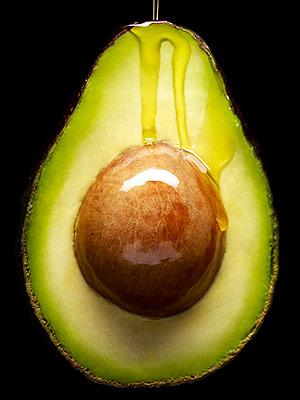 Adrianna Williams/Getty
You know that Klondike Bar jingle that's essentially inciting people to do just about anything for ice cream? Well, what if it was about avocados?
Read More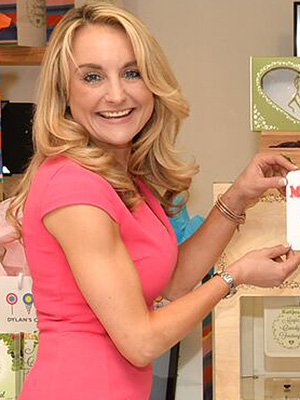 Dylan's Candy Bar
Dylan's Candy Bar is changing the confectionary game – again.
Read More
Chicken…for dessert? Sure, let's do it!
Stuffed Breakfast Avocados
4 avocados
5 oz. smoked salmon, cut into thin strips
16 baby spinach leaves
8 eggs
Kosher salt, to taste
Freshly cracked black pepper, to taste
1/2 tsp. crushed red pepper flakes
Chopped chives, for sprinkling
1. Preheat oven to 425°F.
2. Halve the avocados and remove the seed. If the hole looks small, scoop out some flesh until it's large enough to hold an egg.
3. Place the avocado halves skin-side down on a cookie sheet, and line the holes with strips of smoked salmon and spinach leaves. Crack one egg into a small bowl, then spoon the yolks and egg whites into the avocado hole. Season with salt and black pepper.
4. Bake for 15-20 minutes, or until the eggs are set but the yolks are still runny. Sprinkle with chili flakes and chives, and serve.
RELATED: Get Cooking! See All of PEOPLE's Easy, Clever and Delicious Recipe Videos 
Brownie Bits Milkshake
1 cup heavy cream
2 tbsp. sugar
½ tsp. vanilla extract
1 pint vanilla ice cream
2 brownies (about 2-inch square), cut into chunks
¼ cup whole milk
3 tbsp. cold coffee
2 tbsp. chocolate syrup
Chocolate sprinkles, for garnish
1. To make whipped cream, combine heavy cream, sugar and vanilla in a stainless steel mixing bowl. Beat on high using the whisk attachment until soft peaks form. Place the bowl in freezer until you're ready to assemble milkshakes.
2. Place ice cream, brownie pieces, milk, coffee and chocolate syrup in a blender. Blend until smooth with tiny brownie pieces visible.
3. Drizzle chocolate syrup on inside of tall glass. Pour in milkshake and top with whipped cream, crumbled brownie pieces and chocolate sprinkles.
RELATED: What's For Dinner? See Our Favorite Celebrity and Chef Recipes!
Cheese & Herb Monkey Bread
½ cup olive oil
½ cup shredded cheddar cheese
½ cup chopped parsley
½ cup crushed toasted almonds
½ cup grated parmesan
⅔ cup crushed and crumbled barbecue kettle potato chips
1 lb. store-bought pizza or bread dough
1. Preheat oven to 350°F. Brush a tube pan with olive oil. Place the cheddar, parsley, almonds, parmesan and potato chips into five separate bowls.
2. Form the dough into 20-25 small balls. Roll each ball into a different topping until lightly coated.
3. Arrange and pile the dough balls in the pan, drizzling with olive oil between layers. Drizzle with more olive oil and bake until golden, 35 to 40 minutes. Let cool 10 minutes in the pan before serving.
RELATED: What's For Dinner? See Our Favorite Celebrity and Chef Recipes!
The Institute of Culinary Education is one of the largest culinary schools in the world, offering both professional and recreational programs in New York City. Here, chef Michael Garrett of their School of Culinary Arts gives PEOPLE his step-by-step guide to chopping like a pro.

If there's one thing that will make your time in the kitchen effortless, efficient and enjoyable, it's tackling basic knife skills. Below you'll find my essential tips for how to cut three common vegetables that are surprisingly tricky to break down: an onion, a pepper and a head of cauliflower. Before we get into it, though, let's start with some basic knife tips.
Read More