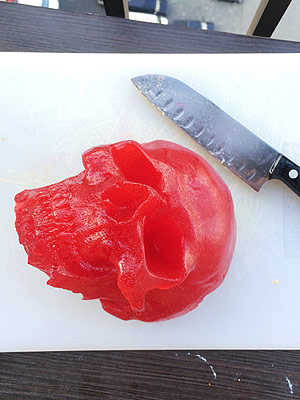 Maria Yagoda
WHAT IS IT: The World's Largest Gummy Skull (~5 lb.), in red cherry flavor
WHO TRIED IT: Maria Yagoda, PEOPLE.com writer-reporter, @mariayagoda
WHY WE DID IT: Because she loves gummy candy — and adventure.
Read More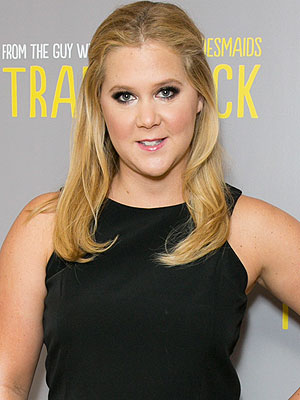 David M. Benett/Getty; Shay Spence
What Is It: Amy Schumer's dream sandwich
Who Tried It: Shay Spence, associate food & lifestyle editor
Level of Difficulty: 2 (on a scale from 1 to 10)
Why We Did It: For the love of Amy (and delicious sandwiches)
Ask and you shall receive, Amy Schumer.

Ethan Covey
WHAT IS IT: Meow Parlour's Cat Yoga Class in N.Y.C.
WHO TRIED IT: Grace Gavilanes, PEOPLE.com writer-reporter, @gracegavilanes
WHY WE DID IT: Cats. Yoga. Do we need a reason?

Katie Kauss for PEOPLE
Calling all potato chip enthusiasts! Lay's is coming close to announcing the winner of its annual "Do Us a Flavor" contest, which crowdsources flavor ideas from fans all over the country.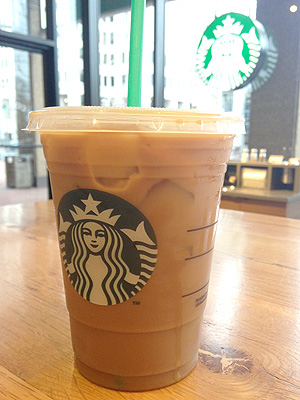 Rennie Dyball
Update! Big news, cold brew lovers: After a highly successful regional launch in the spring, Starbucks' Cold Brew will now be a permanent menu item in all its stores nationwide.
WHAT IS IT: Starbucks' new Cold Brew Iced Coffee
WHO TRIED IT: Rennie Dyball, PEOPLE.com senior editor, @renniedyball
WHY WE DID IT: Iced coffee doesn't need a reason.
Read More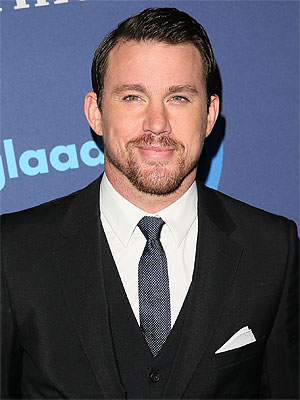 JB Lacroix/WireImage
WHAT IS IT: Channing Tatum's perfect sandwich, as explained in his Reddit AMA: peanut butter, grape jelly and Cheetos on white bread
WHO TRIED IT: Julia Emmanuele, Writer/Reporter at PEOPLE.com
WHY WE DID IT: It might just be the closest we ever get to eating dinner with Tatum himself
"That sandwich seems like it would either be amazing or absolutely disgusting. Someone should really eat it and find out."
Read More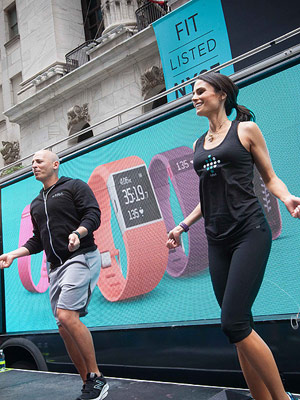 Courtesy NYSE
Harley Pasternak, a celebrity trainer and nutrition expert who's worked with stars like Halle Berry, Robert Pattinson and Lady Gaga, hosted a Fitbit-sponsored workout event on Wall Street in honor of Fitbit going public on the New York Stock Exchange on Thursday, leading exercises from his new book, 5 Pounds.

Starbucks
WHAT IS IT: Starbucks' new "Fan Flavor" Frappuccinos for summer: Cotton Candy, Caramel Cocoa Cluster, Cupcake, Red Velvet Cake, Cinnamon Roll and Lemon Bar
WHO TRIED IT: The adventurous, coffee-loving PEOPLE staff
WHY WE DID IT: How could we NOT try a cotton candy Frappuccino?!
Read More